Franziska Ringpfeil, MD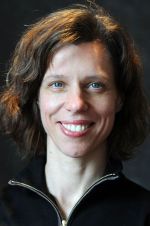 Dr. Ringpfeil started practicing Dermatology in Germany back in 1990 after completing her medical school at Heinrich Heine University in Dusseldorf. In 1994, she accepted an invitation to join Thomas Jefferson University, where she spent over 10 years as a researcher, a resident, a faculty member, and an assistant professor practicing cosmetic and pediatric dermatology.
Dr. Ringpfeil is a board certified dermatologist who has authored numerous scientific papers in major professional journals, authored and co-authored several chapters in the leading textbooks for dermatology, and has lectured both nationally and internationally.
She received the Young Investigator Award by the American Academy of Dermatology, as well as an award by the Alpha Omega Alpha Honor Medical Society for outstanding teaching faculty. She served as a vice chair for the Dermatology Foundation, the nation's leading supporter for dermatologic research. Dr. Ringpfeil is listed on the expert panel of F.I.R.S.T. (Foundation for Ichthyosis and Related Disorders) and is a member on the advisory board for NAPE (National Association for Pseudoxanthoma Elasticum).
In addition, she volunteers her time at Camp Discovery, a camp for children with the most severe skin diseases.
Jayne Bird, MD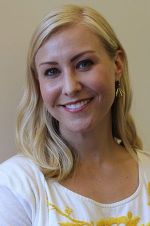 Dr. Bird graduated from the dermatology program at Brown University in Providence, Rhode Island, where she served as chief resident in her final year. Before Brown University, Dr. Bird completed an internship at the Pennsylvania Hospital in Philadelphia.
Dr. Bird won the Merck Award for Academic Excellence and the Samuel Spiegel M.D. Memorial Award for clinical honors. She was elected to the Alpha Omega Alpha medical honor society, where she served as the chapter's vice president.
Dr. Bird is a board certified dermatologist and a member of the American Academy of Dermatology and the American Society of Dermatologic Surgery. She specializes in general, cosmetic, and surgical dermatology. She published several papers in general dermatology and dermatopathology and presented at both regional and national meetings.
Originally from Mountain Home, Idaho, Dr. Bird attended the University of Idaho to receive her undergraduate degrees in Business Finance and Mathematics.
Miriam Vega Gonzalez, MD.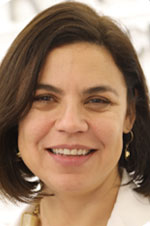 Dr. Gonzalez is a board-certified dermatologist with over 20 years of experience. She completed her residency in dermatology at Thomas Jefferson University and has served patients at well-known practices in Arizona and Philadelphia.
Dr. Gonzalez practices both general and cosmetic dermatology. She sees patients at our Haverford location on Mondays and our Center City office on Tuesdays and Wednesdays. Dr. Gonzalez who was born in Colombia speaks fluent Spanish.
Maria Hannaway, MD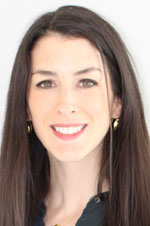 Dr. Hannaway completed her Dermatology residency at New York Medical College in New York, N.Y., and served as chief resident in her final year. While there she was awarded the Cynthia E. Saporito M.D. Prize of the Department of Dermatology in both 2017 and 2018. During her training she gained experience in General Dermatology, Complex Medical Dermatology, and Cosmetic and Surgical Dermatology. She has published articles in multiple journals and presented at several national meetings in the areas of Medical Dermatology and Dermatopathology.
Dr. Hannaway completed her intern year in Internal Medicine at New York University in New York, N.Y, and medical school at Thomas Jefferson University in Philadelphia, where she graduated Cum Laude. While at Jefferson she was elected to the Alpha Omega Alpha Medical Honor Society as well as Jefferson's George McClellan Surgical Honor Society and Hobart Amory Hare Medical Honor Society. She is a current member of the American Academy of Dermatology, American Society of Dermatologic Surgery, American Society of Dermatopathology, and American Society for Laser Medicine and Surgery.
Prior to her life in Medicine, Dr. Hannaway graduated from Columbia University with a degree in Art History, which remains one of her greatest interests. She is originally from the Philadelphia area and is thrilled to be returning home.
Davida Krupnick, MD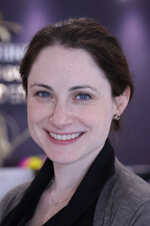 Dr. Krupnick completed her dermatologic residency at Thomas Jefferson University Hospital in Philadelphia, PA and her internal medicine residency at Columbia University Medical Center in New York, NY. Through her dual training, she obtained a comprehensive knowledge of general dermatology, cosmetic dermatology, lasers and complex medical dermatology.
Dr. Krupnick is a member of the American Academy of Dermatology and the Women's Dermatologic Society. She has published several papers on dermatology, oncology and women's health and presented at both regional and national meetings. She serves as volunteer faculty at Thomas Jefferson University Hospital, contributing to resident education.
Prior to her training, Dr. Krupnick attended Dartmouth College where she graduated Summa Cum Laude and was elected to the Phi Beta Kappa society. She then attended New York University School of Medicine where she was elected to the Alpha Omega Alpha medical honor society and was awarded the William Osler Medal.
Dr. Krupnick grew up in New York City. Outside of work, she enjoys hiking, cooking, running, reading and spending time with her husband and son.
Andrew Stephen Fischer, MD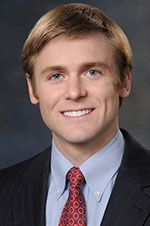 Dr. Fischer recently completed his dermatology residency at the University of Colorado in Denver, Colorado, where he was selected to serve as chief resident in his final year. In addition to his comprehensive dermatologic training there, he developed a particular interest in dermatopathology, which is what brought him to Philadelphia.
Originally from Omaha, Nebraksa, he completed his undergraduate studies at Rice University in Houston, Texas, where he graduated magna cum laude, and was inducted into the Phi Beta Kappa academic honor society. He obtained his medical degree, with honor, from Baylor College of Medicine, which is part of the Texas Medical Center – the largest medical center in the world. He then went on to complete his internship at Santa Clara Valley Medical Center (an affiliate of Stanford) in San Jose, California. During his formal education, he developed an interest in global health, and received funding to work on projects internationally.
He is a member of several national organizations, including the American Academy of Dermatology and the American Society of Dermatopathology. He has authored multiple publications in peer-reviewed journals, presented his work at national meetings, and continues to remain involved in academic scholarship.
Dr. Fischer enjoys spending time with his family, friends, and girlfriend. His hobbies include hiking with his German Shepherd, camping, skiing, and cheering for the Nebraska Huskers football team.
He is pleased to be in Philadelphia and will be seeing patients on Saturdays at the Center City location.
Bao Tran, Medical Aesthetician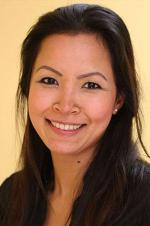 Bao Tran is an experienced medical aesthetician who has been practicing at leading dermatology and medical Spas in the Philadelphia and Mainline area since she graduated and obtained her certification from Jean Madeline Avenda Institute.
Bao's solid foundations in the science of skin, anatomy, and skin conditions enable her to deliver solutions to complex skin and hair conditions for patients with all skin types.
She performs laser hair removal by utilizing multiple lasers that are specific to each skin type. She developed an expertise in the treatment of acne and severe acne scars, utilizing multiple techniques, lasers, and devices, such as the Picosure laser, Infini microneedling RF technology, Pixel, IPL, advanced chemical peels, and of course microdermabrasion and medical facials.
Other expertise includes the treatment of rosacea and melasma with Pulsed Dye Laser (VBeam Perfecta), Picosure, and the Melanage peel.
Kristen E. Starr, Licensed Aesthetician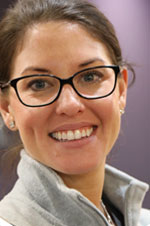 Kristen E. Starr is a seasoned medical aesthetician who specializes in advanced aesthetics and laser medicine. She graduated from the esthetician program at the Rizzieri Aveda School in 2007 and continued her education at the Institute for Laser Surgery and the Integrative Medical Aesthetician Program of New Jersey.
Kristen specializes in laser treatments such as laser hair removal, tattoo removal with the Picosure and Enlighten lasers, pulsed dye lasers for pigmented lesions treatment, Icon for the treatment of brown spots and the Infini for scar treatment and skin tightening.
In addition, Kristen is known for dermaplaning, micro-needling, medical grade facials, microdermabrasion, and chemical peels.
Kristen Scipione, Medical Aesthetician and Certified Laser Technician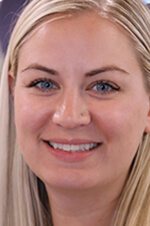 Kristen is a results-driven Medical Aesthetician and Certified Laser Technician with successful experience. She has distinguished strengths in enhancing patients' personal appearances using the latest technology and continued higher education. She possesses a special talent for analyzing skin, performing extractions, and determining a successful plan of treatment for the best result.
Kristen has been a licensed Esthetician since 2004. She has a pleasant personality with a proven track record of practicing safe, effective, and hygienic aesthetics. She effectively determines appropriate, successful treatments for patients with the highest level of guest services. She delivers a bespoke experience that is undeniably unique for every guest. She is a highly trained medical aesthetic technician who listens to your specific requests and concerns to provide a level of personalized service that is unmatched.
Melissa Selig, Certified Esthetician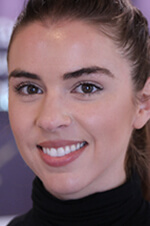 Melissa was born and raised on the Mainline. She graduated from Jean Madeline Aveda Institute with a certification in Esthetics. She always had a huge passion for skincare growing up which has lead me into the Esthetician Industry. Putting a smile on her clients face with the results they've always wanted is truly her love!