Franziska Ringpfeil, MD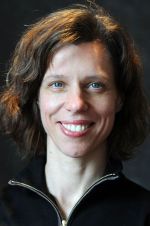 Dr. Ringpfeil started practicing Dermatology in Germany back in 1990 after completing her medical school at Henrich Heine University in Dusseldorf. In 1994, she accepted an invitation to join Thomas Jefferson University, where she spent over 10 years as a researcher, a resident, a faculty member, and an assistant professor practicing cosmetic and pediatric dermatology.
Dr. Ringpfeil is a board certified dermatologist who has authored numerous scientific papers in major professional journals, authored and co-authored several chapters in the leading textbooks for dermatology, and has lectured both nationally and internationally.
She received the Young Investigator Award by the American Academy of Dermatology, as well as an award by the Alpha Omega Alpha Honor Medical Society for outstanding teaching faculty. She served as a vice chair for the Dermatology Foundation, the nation's leading supporter for dermatologic research. Dr. Ringpfeil is listed on the expert panel of F.I.R.S.T. (Foundation for Ichthyosis and Related Disorders) and is a member on the advisory board for NAPE (National Association for Pseudoxanthoma Elasticum).
In addition, she volunteers her time at Camp Discovery, a camp for children with the most severe skin diseases.
Jayne Bird, MD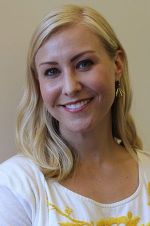 Dr. Bird graduated from the dermatology program at Brown University in Providence, Rhode Island, where she served as chief resident in her final year. Before Brown University, Dr. Bird completed an internship at the Pennsylvania Hospital in Philadelphia.
Dr. Bird won the Merk Award for Academic Excellence and the Samuel Spiegel M.D. Memorial Award for clinical honors. She was elected to the Alpha Omega Alpha medical honor society, where she served as the chapter's vice president.
Dr. Bird is a board certified dermatologist and a member of the American Academy of Dermatology and the American Society of Dermatologic Surgery. She specializes in general, cosmetic, and surgical dermatology. She published several papers in general dermatology and dermatopathology and presented at both regional and national meetings.
Originally from Mountain Home, Idaho, Dr. Bird attended the University of Idaho to receive her undergraduate degrees in Business Finance and Mathematics.
Christine Bitetti, PA-C Physician Assistant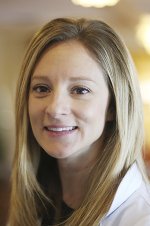 Christine Bitetti earned her B.A. in Neuroscience from Bowdoin College in Brunswick, Maine where she was captain of the women's tennis team. Following her undergraduate studies, she worked in clinical research at Ophthalmic Research Associates and at Harvard Clinical Research Institute in Massachusetts.
She went on to receive a Master of Medical Science degree in Physician Assistant studies from Nova Southeastern University in Fort Lauderdale, Florida where she graduated with highest honors. Prior to working at Ringpfeil Advanced Dermatology, she lived in Maryland and Southern Massachusetts where she gained experience in both general dermatology and dermatologic surgery.
Christine is licensed in Pennsylvania and is nationally certified by the National Commission on Certification of Physician Assistants. Professional memberships include The American Academy of Physician Assistants (AAPA) and the Society of Dermatology Physician Assistants (SDPA).
Bao Tran, Medical Aesthetician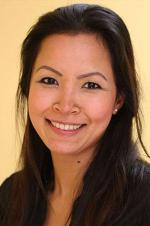 Bao Tran is an experienced medical aesthetician who has been practicing at leading dermatology and medical Spas in the Philadelphia and Mainline area since she graduated and obtained her certification from Jean Madeline Avenda Institute.
Bao's solid foundations in the science of skin, anatomy, and skin conditions enable her to deliver solutions to complex skin and hair conditions for patients with all skin types.
She performs laser hair removal by utilizing multiple lasers that are specific to each skin type. She developed an expertise in the treatment of acne and severe acne scars, utilizing multiple techniques, lasers, and devices, such as the Picosure laser, Infini microneedling RF technology, Pixel, IPL, advanced chemical peels, and of course microdermabrasion and medical facials.
Other expertise includes the treatment of rosacea and melasma with Pulsed Dye Laser (VBeam Perfecta), Picosure, and the Melanage peel.