The Winners of Philadelphia Magazine's Top Doctors Six years in a row
Ringpfeil Advanced Dermatology is honored with the Philadelphia Magazine Top DoctorsTM award for six years running and listed on the Castle Connoly Top Doctor directory. Our best in class dermatologists are supported by a team of young and dynamic medical assistants and a highly motivated group of patient coordinators. We are here to wow you with all aspects of your experience at our practice. We invest in our staff, technology, and facility to provide you the best dermatology care possible.
Top Doctors 2015
Top Doctors 2016
Top Doctors 2017
Top Doctors 2018
Top Doctors 2019
Exceptional Woman 2017
Exceptional Woman 2018
Philadelphia Magazine 2018
Philadelphia Magazine 2019

Philadelphia Magazine 2020

Top Doctors 2021
Dr. Claire Dorfman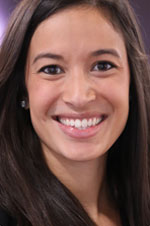 Dr. Dorfman is a board-certified dermatologist who completed her dermatology residency at Lehigh Valley Health Network in Allentown, Pennsylvania, where she served as chief resident in her final year. She practices general dermatology, surgical dermatology and cosmetic dermatology. Dr. Dorfman has authored multiple publications in peer-reviewed journals and presented at both regional and national meetings.
Dr. Dorfman grew up in Raleigh, North Carolina before attending Pennsylvania State University for her undergraduate studies. She then attended medical school at Philadelphia College of Osteopathic Medicine where she was elected to the Sigma Sigma Phi medical honor society.
Outside of dermatology, she enjoys running, cooking, painting and spending time with her husband and daughter.
Marissa Milchak MD.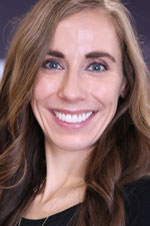 Dr. Milchak is a board-certified dermatologist who practices general, surgical, and cosmetic dermatology. She completed her dermatology residency at Virginia Commonwealth University in Richmond, VA., where she served as chief resident in her final year. Dr. Milchak specializes in complex medical dermatology, dermatologic conditions in skin of color, and surgical/cosmetic dermatology.
Throughout her academic career, Dr. Milchak has authored multiple publications in peer-reviewed journals and has presented at regional/national meetings. She is a current member of the American Academy of Dermatology, American Society for Dermatologic Surgery, Women's Dermatologic Society, and the Philadelphia Dermatological Society. Volunteerism has always been important to Dr. Milchak, as evidenced by her involvement in the American Academy of Dermatology's Camp Discovery.
Dr. Milchak grew up outside of Pittsburgh, Pennsylvania. She completed her undergraduate studies at Washington & Jefferson College where she graduated Summa Cum Laude with a degree in chemistry and minor in mathematics. She then attended medical school at Penn State College of Medicine, where she was elected into the Alpha Omega Alpha Honors Society and was awarded the Ruth S. Wolfe Memorial Scholarship.
Outside of dermatology, Dr. Milchak enjoys being outdoors, traveling, and spending time with her family and fiancé. Her favorite hobby is running- she proudly completed the Richmond Marathon and hopes to train for another. Dr. Milchak is excited to serve patients in her home state of Pennsylvania.
Melanie Nevid, Physician Assistant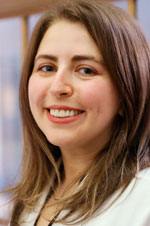 Melanie Nevid is a board-certified Physician Assistant, specializing in dermatology. She was born in Manhattan, NY and raised in East Brunswick, New Jersey. She graduated from SUNY New Paltz, with a Bachelors of Science in Biology.
Melanie continued her education at Touro College in Manhattan, NY, where she received a Bachelors degree in Health Sciences, and a Masters degree in Physician Assistant Studies in 2013.
After graduating, Melanie went on to practice Dermatology in the New York metropolitan area, including Staten Island, Brooklyn, Manhattan, and Westchester. She has experience in treating very diverse populations, along with treating patients of all ages, from infants to the geriatric community. She has a great interest in the psychosocial impact that skin has on the individual, and has a very compassionate understanding of the high energy high stress life experience daily. Her article on the psychocutaneous manifestations of stress was published in the Journal of Dermatology Physician Assistants in 2013.
Melanie is a proud member of the American Academy of Physician Assistants, The Society of Dermatology Physician Assistants, The Pennsylvania Dermatology Physician Assistants Society, and the New York Society of Dermatology Physician Assistants.
Melanie is a recent transplant from Manhattan who now lives in Center City, Philadelphia, and enjoys being a foodie, seeing live music whenever and where ever she can, and spending quality time with her miniature golden doodle, named Hank.
Breean Beers, PA-C Physician Assistant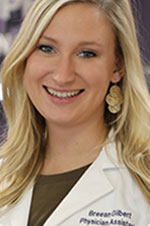 Breean Beers, PA-C, is a board-certified dermatology physician assistant. She graduated Summa Cum Laude with a Master of Science in Physician Assistant Studies from Thomas Jefferson University in Philadelphia, P.A. Upon graduation, she was inducted into Pi Alpha, the National Honor Society for Physician Assistants, and was awarded the class Award for Academic Excellence. Prior to physician assistant graduate school, she worked as a medical assistant at Ringpfeil Advanced Dermatology and is ecstatic to be back at the practice!
Breean is a current member of the Society of Dermatology Physician Assistants, the American Academy of Physician Assistants, the Pennsylvania Society of Physician Assistants, and the Pennsylvania Dermatology Physician Assistants Society. Additionally, she is a SDPA Diplomate Fellowship Candidate.
Prior to PA school, she was published in Cancer Discovery Journal. She graduated from the Pennsylvania State University with a degree in Biological Sciences and Health Professions. She is originally from Pittsburgh, but loves living in Philadelphia with her fiance and yellow lab, Jake! In her free time, she enjoys hiking and traveling!
Franziska Ringpfeil, MD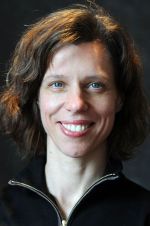 Dr. Ringpfeil started practicing Dermatology in Germany back in 1990 after completing her medical school at Heinrich Heine University in Dusseldorf. In 1994, she accepted an invitation to join Thomas Jefferson University, where she spent over 10 years as a researcher, a resident, a faculty member, and an assistant professor practicing cosmetic and pediatric dermatology.
Dr. Ringpfeil is a board certified dermatologist who has authored numerous scientific papers in major professional journals, authored and co-authored several chapters in the leading textbooks for dermatology, and has lectured both nationally and internationally.
She received the Young Investigator Award by the American Academy of Dermatology, as well as an award by the Alpha Omega Alpha Honor Medical Society for outstanding teaching faculty. She served as a vice chair for the Dermatology Foundation, the nation's leading supporter for dermatologic research. Dr. Ringpfeil is listed on the expert panel of F.I.R.S.T. (Foundation for Ichthyosis and Related Disorders) and is a member on the advisory board for NAPE (National Association for Pseudoxanthoma Elasticum).
In addition, she volunteers her time at Camp Discovery, a camp for children with the most severe skin diseases.
Bao Tran, Medical Aesthetician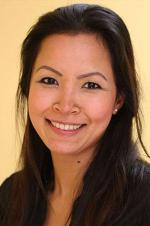 Bao Tran is an experienced medical aesthetician who has been practicing at leading dermatology and medical Spas in the Philadelphia and Mainline area since she graduated and obtained her certification from Jean Madeline Avenda Institute.
Bao's solid foundations in the science of skin, anatomy, and skin conditions enable her to deliver solutions to complex skin and hair conditions for patients with all skin types.
She performs laser hair removal by utilizing multiple lasers that are specific to each skin type. She developed an expertise in the treatment of acne and severe acne scars, utilizing multiple techniques, lasers, and devices, such as the Picosure laser, Infini microneedling RF technology, Pixel, IPL, advanced chemical peels, and of course microdermabrasion and medical facials.
Other expertise includes the treatment of rosacea and melasma with Pulsed Dye Laser (VBeam Perfecta), Picosure, and the Melanage peel.
Kristen E. Starr, Licensed Aesthetician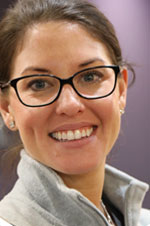 Kristen E. Starr is a seasoned medical aesthetician who specializes in advanced aesthetics and laser medicine. She graduated from the esthetician program at the Rizzieri Aveda School in 2007 and continued her education at the Institute for Laser Surgery and the Integrative Medical Aesthetician Program of New Jersey.
Kristen specializes in laser treatments such as laser hair removal, tattoo removal with the Picosure and Enlighten lasers, pulsed dye lasers for pigmented lesions treatment, Icon for the treatment of brown spots and the Infini for scar treatment and skin tightening.
In addition, Kristen is known for dermaplaning, micro-needling, medical grade facials, microdermabrasion, and chemical peels.
Melissa Selig, Certified Esthetician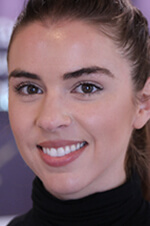 Melissa was born and raised on the Mainline. She graduated from Jean Madeline Aveda Institute with a certification in Esthetics. She always had a huge passion for skincare growing up which has lead me into the Esthetician Industry. Putting a smile on her clients face with the results they've always wanted is truly her love!
Kristen Scipione, Medical Aesthetician and Certified Laser Technician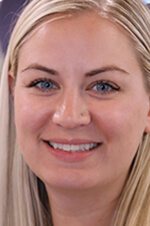 Kristen is a results-driven Medical Aesthetician and Certified Laser Technician with successful experience. She has distinguished strengths in enhancing patients' personal appearances using the latest technology and continued higher education. She possesses a special talent for analyzing skin, performing extractions, and determining a successful plan of treatment for the best result.
Kristen has been a licensed Esthetician since 2004. She has a pleasant personality with a proven track record of practicing safe, effective, and hygienic aesthetics. She effectively determines appropriate, successful treatments for patients with the highest level of guest services. She delivers a bespoke experience that is undeniably unique for every guest. She is a highly trained medical aesthetic technician who listens to your specific requests and concerns to provide a level of personalized service that is unmatched.