CHERRY HILL DRIVING DIRECTION
Written by Dr. Ringpfeil
Dermatology Services Near Cherry Hill, NJ [08002, 08003, 08034]
Our Philadelphia Dermatology center is located about 20 – 25 minutes away from Cherry Hill, NJ by car. To drive to our Philadelphia office, head onto I-676 expressway and exit toward PA 611. Drive down 16th Street and make the first right onto Locust St. For detailed driving direction from Cherry Hill, see below:
Head West on Graham Ave and turn left onto Haddonfield Rd/County Hwy-644
Turn right onto Marlton Pike and turn right onto Kaighns Ave
Merge onto US-30 W then merge onto I-676
Take exit toward PA 611 and merge onto N 15th St.
Turn right onto Latimer St. then another right into S. 16th St.
Make a right onto Locust St. Our office will be on the right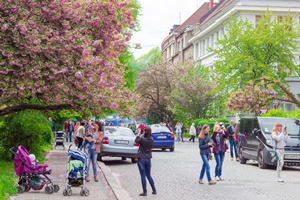 Did You Know?
Cherry Hill is the second largest town in Camden County, New Jersey. It is home to the family-friendly activities such as the Garden State Discovery Museum, Toy Train Emporium and the International Sports Center. Fun Fact: Cherry Hill was named after a 19th century farm on Kaighn Avenue.
More Directions
Find directions to our Philadelphia Dermatology Center from surrounding cities: