SOUTH JERSEY DRIVING DIRECTION
Written by Dr. Ringpfeil
Dermatology Services Near South Jersey, NJ [08270, 08302, 08048,08318]
Our Philadelphia Dermatology center is about a 20-25 minute drive from South Jersey. To drive to our Philadelphia facility, get onto the I-676 expressway going towards Philadelphia. Exit toward PA 611 and merge onto 15th St. Drive down 15th St and turn right onto Latimer St. Make a right on 16th St and another right onto Locust St. For detailed easy-to-follow driving directions, see below:
Start West on Stacy Haines Rd and turn right on Mount Laurel Rd
Turn left onto Route 38 W and merge onto US-30 W
Merge onto I-676 W. Take exit toward PA 611
Merge onto N 15th St and turn right onto Latimer St.
Turn right onto S 16th St then a right onto Locust St. Our office will be on the right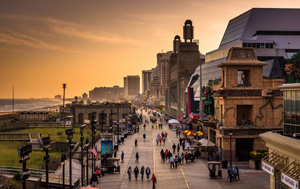 Did You Know?
Did you know that South Jersey is known to produce the most blueberries in the world, second to Maine? Not only is South Jersey home to the longest boardwalk in the world, Atlantic City's boardwalk, it is also home to the first ever Drive-in Movie theater.
More Directions
Find directions to our Philadelphia Dermatology Center from surrounding cities: